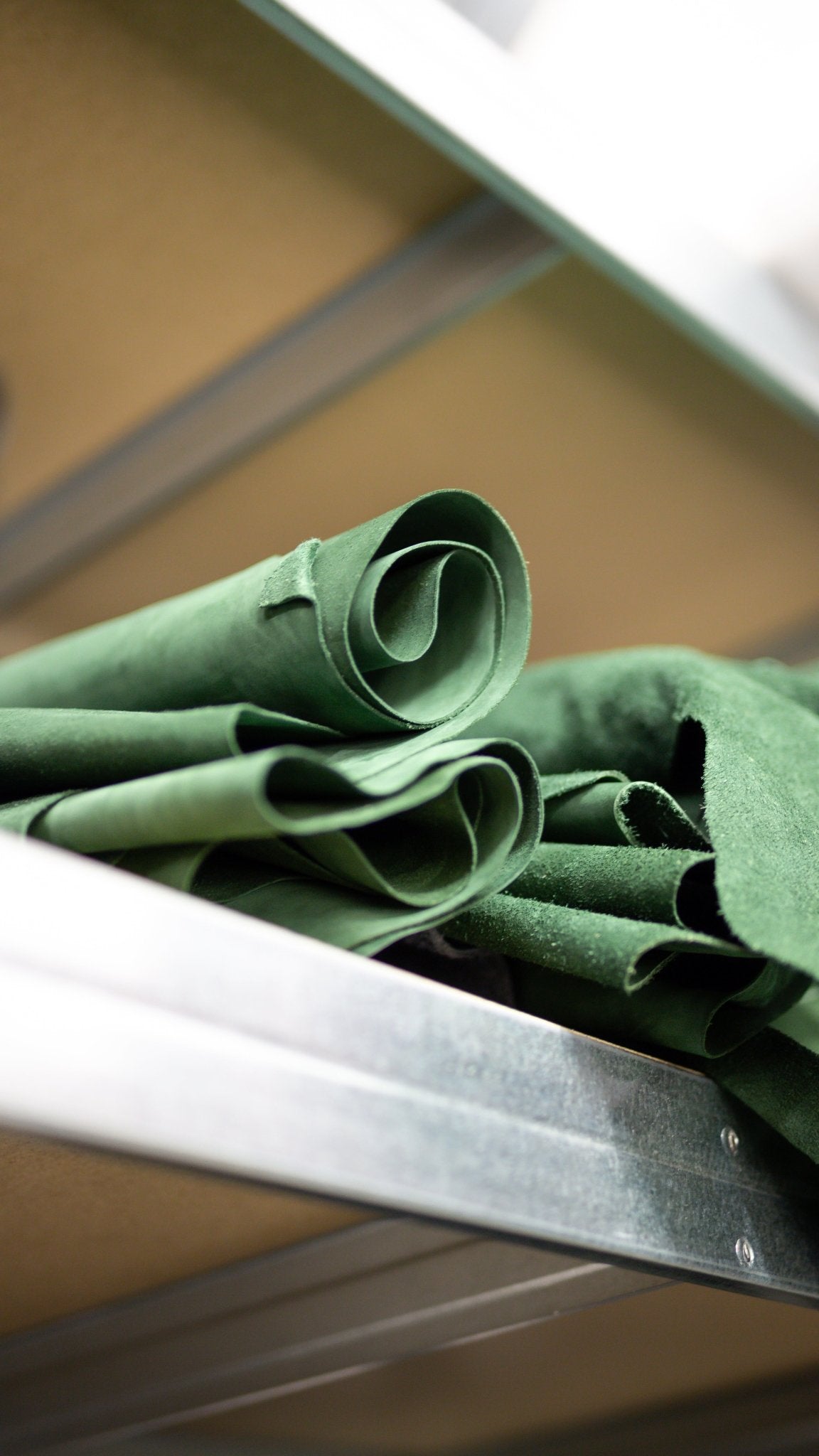 7 steps to spotting superb leather
Think you could tell the difference between premium quality leather and a less authentic hide or even faux leather? These days, "genuine leather" labels include poor quality, mass-produced leather that doesn't stand the test of time. At Snakehive, we believe that only the best will do, so we're passionate about sourcing the finest quality hide to handcraft our premium leather accessories. We've learned a thing or two about leather along the way, so we're sharing our wisdom on what to look for when you're buying leather goods.
The Real Deal – There are lots of low-quality imitations out there, so it's important to ensure that you're buying premium leather. Leather isn't perfect; it has a rich and organic look, feel, and smell. We don't use a laminate finish on our leather collections because we want our customers to experience real leather, pure and simple.
Top Grain (not Gun) – This is one of the highest quality grains of leather and it's something we love to use at Snakehive. As the name suggests, Top Grain uses the top layer of the hide. It undergoes a process to remove any imperfections and can also be tanned to any desired colour. Our ever-popular Vintage Leather Wallets for mobile phones are created using top-grain nubuck leather. Gently sanded to produce a soft, suede texture, they develop a wonderfully rich patina over time.
Through Thick and Thin – Quality leather cards and credit cardholders should have a characteristic stiffness. You can check this by observing the edges; the centre fold of your wallet should have a thickness equivalent to half of the two layers. Some manufacturers cheat by inserting thin plastic or stiff cardboard in-between the leather, which only accelerates wear and tear. At Snakehive, we choose a thicker cut of high-quality leather.
A Stitch in Time – We believe that some things aren't worth rushing, especially something you want to last. Hand stitching techniques have been used for centuries by artisans such as bookbinders, tailors, and leather craftspeople. Saddle-stitching is commonly used for its strength and durability. If a saddle stitch is damaged, the leather item will still hold strong and is easily repaired. This is due to a traditional method of stitching; a beeswax covered thread travels through the leather in individual stitches, bonding it in place. Our Leather Bi-Fold Wallet is a dashing example of this artisanship. It is handcrafted using top-grain Vachetta leather and is carefully handstitched. No chance of losing your money there!
The Sweet Smell of Leather – There's no mistaking the musky smell of real leather. Get up close and personal with your leather purchase and give it a good sniff. High-quality leather will have a rich natural scent. If you're smelling chemicals, the likelihood is that it's a treated, low-quality leather or even fake. 
Ethically sourced – Well-used items such as mobile phones and credit card wallets should say something about you. When father and son duo Nick and Tim Thorp launched Snakehive, they rejected plastic fast-fashion and set about sourcing high-quality European leather for our Vintage Leather Wallets. They made sure that everything was produced in line with European safety and ethical standards. From tannery to table, they guarantee an ethical leather lifecycle.
So, whether you're searching for an eco-friendly alternative to protect your precious phone or something stylish to carry your cards in, let it reflect the way you live. Because it's what's inside that counts.