How to give your leather accessories a little love
We want your Snakehive leather accessories to be a bit like George Clooney; ruggedly handsome, entirely unique, and ageing ridiculously well. But they do need some TLC to keep them well-maintained and looking their best. In this blog, we're going to show you how a few simple steps can help your Snakehive leather accessories stand the test of time. Fast-fashion-phobic, we choose substance over style every time because we want our leather accessories to travel through life with you well. All our products use superb quality leather which can develop a wonderfully rich patina over time.
Helping your leather last longer
Leather looks good when it's a little weathered, so we're not about to tell you to protect it with your life. These few simple steps will help you to enjoy your accessories for years to come.
Dripping wet

- Heaven forbid your phone case gets wet, but at least it's shielding your mobile phone! If it does get a little damp in the rain, gently blot it with a dry paper towel and allow it to air-dry. Do not place it close to a heat source or forcefully rub it to speed up the process as this will damage its good looks. Direct sunlight can also make it fade fast. Try to dry your leather accessories naturally but quickly as you don't want any dreaded mould growing on them.
Dry as a bone

- If your Snakehive leather accessory gets as dry as a desert, give it some moisture by using a high-quality leather moisturiser. Much like our skin does in the sun, leather can start to crack due to overexposure, so it's mindful to keep it pocketed in the shade.
Keep it clean

– Protect and preserve your leather accessories by keeping them clean. You're likely to be using your mobile phone case and wallet daily. Whether bumping around in your back pocket or handbag, they gather dirt. Wipe once a week with a clean damp cloth (use distilled water, not tap water) and purchase a good leather cleaning product that is suitable for your type of leather. Always test a small patch first. At Snakehive, we source premium hides, such as top-grain nubuck leather and rustic cowhide leather. Our high-quality, durable leathers are handstitched by Turkish artisans, who create beautiful accessories that become as unique as their owners over time.
Supple and soft –

Using using a leather cleaning product can strip away natural oils, so these need to be replaced to keep that youthful appeal. Moisturising your leather mobile case or wallet after cleaning with a good leather conditioner will keep it soft and protected. Again, test a small area before applying with a clean cloth. Allow it to work its magic for five minutes before buffing with another clean, dry cloth. Leather conditioning can be done every six months or so.
Don't be a hoarder

- Packing your leather wallet full of receipts and business cards isn't the way to keep it looking fine. As leather care experts, we can tell you that cramming it full will only make it lose its contour and nobody wants an out-of-shape wallet.
Don't sit on it!

– Sitting on a bulky wallet can cause back pain due to pressure on the sciatic nerve. It can also compromise the grain of the leather. Not good for yourself or your wallet.
Store it safely

– If you want your leather accessories to last, store them safely when not in use. Leather loves shade, so store away from direct sunlight, heat, and humidity. A fabric bag or box is ideal. Also, if you never get your wallet out to pay the bill, it'll show with mildew or mould, so give it an airing occasionally!
By caring for your leather goods properly you allow them to age with grace and become more interesting over time. Your mobile phone case, wallet, and travel accessories journey with you through life. Reflecting our life stories, they should show a few scuffs and scrapes along the way, but it's these that make them uniquely yours. They become sentimental memories of taking an important call to say you've got that dream job, paying for the bill on a first date that turned into a wedding, or securing a leather luggage tag, ready for your first trip in ages. Treat them well and they'll protect your precious items for years to come.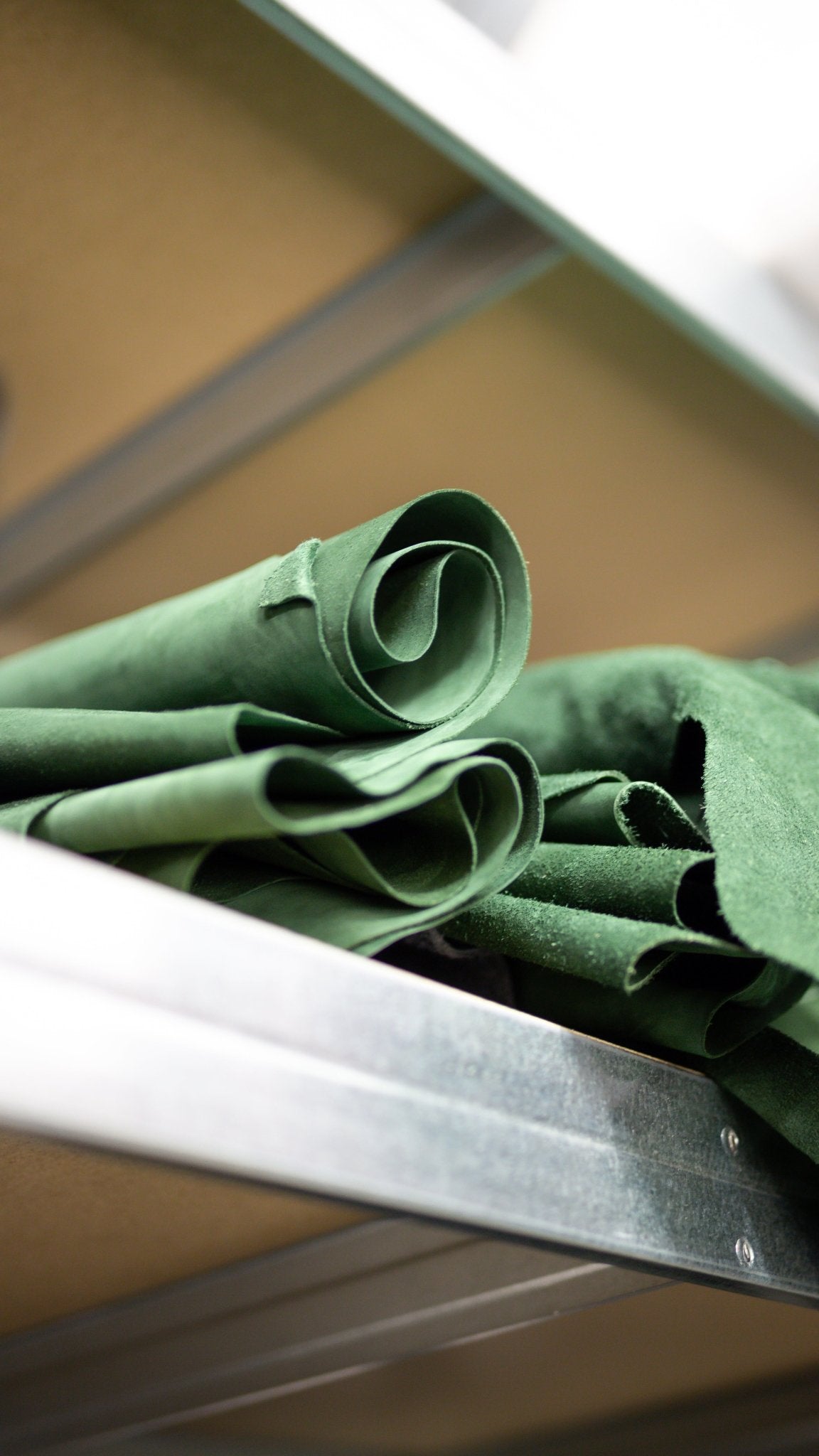 blog
7 steps to spotting superb leather
Think you could tell the difference between premium quality leather and a less authentic hide or even faux leather? These days, "genuine leather" labels include poor quality, mass-produced leather ...
Read more