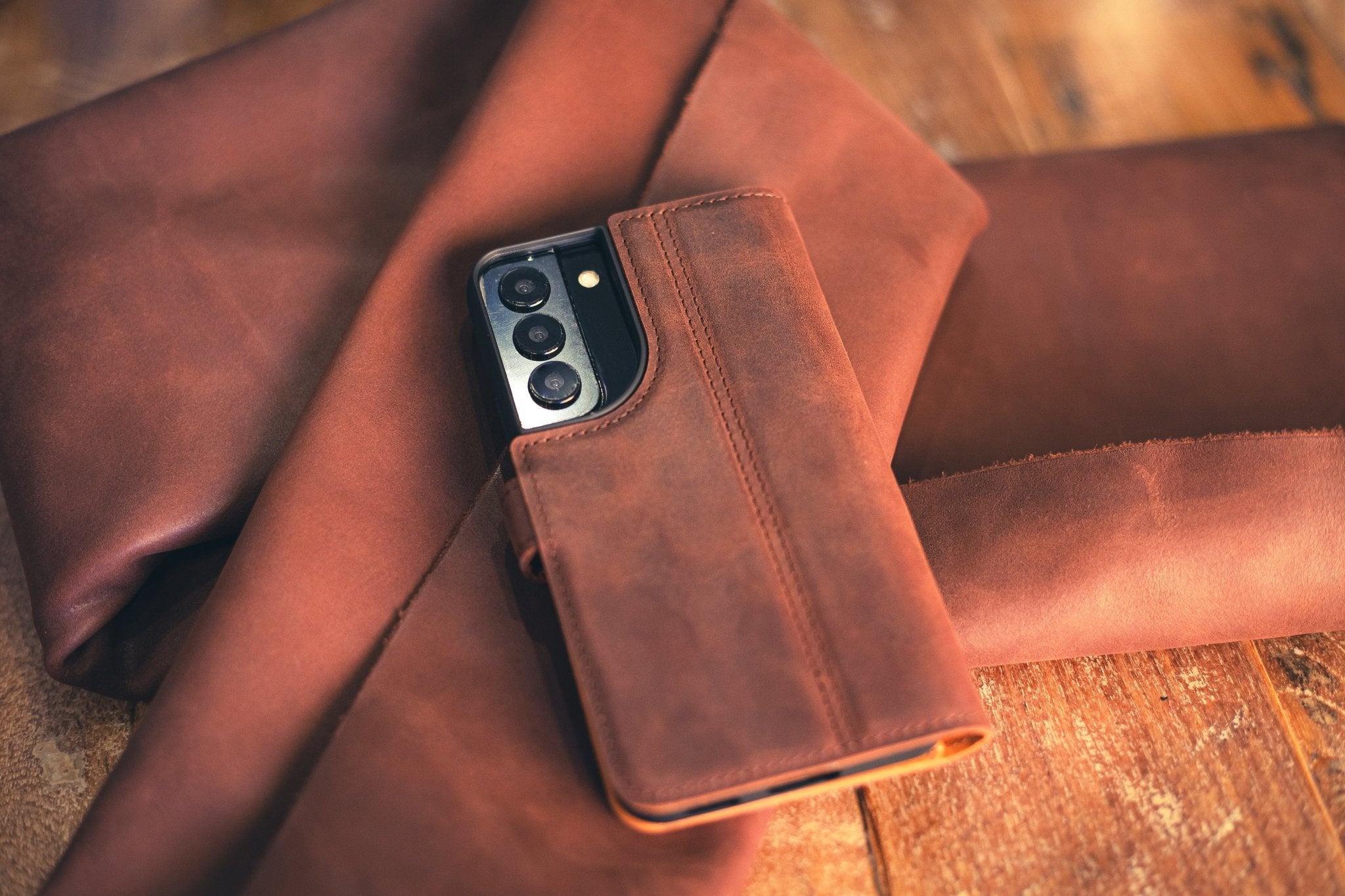 What makes leather sentimental?
Unpacking our #ItsWhatsInsideThatCounts mantra
At Snakehive, our mantra is #ItsWhatsInsideThatCounts. But what does this actually stand for? Generally, we find that leather products tend to hold some means of sentimental value, because the quality of the material not only means leather can stand the test of time, but also ages beautifully with it; synonymous with the journey the owner takes it on. The intricate process involved in creating leather also contributes to its appreciation as a material. The ageing patina and small scuffs that develop on leather are almost a story book for the memories and journeys it's been taken on. Because these items are long lasting, they don't keep up with trends, which contributes to sentimental value.
Similar value exists on your phone, with photos & videos of family & friends, essential emails, important finances, plus calendar plans with those important to you all stored on this device. Because mobiles have turned into such powerful tools, for many people they feel indispensable and need them around at all times. Thus, something so largely involved in your day to day functioning needs the correct protection. The same can be said for one's wallet.
What makes something sentimental?
Sentimental items are ones that hold emotional attachment or memory. As humans, we value things more once we own them. Once an item belongs to you, you are more likely to keep hold of it, even if you acquired it a few minutes ago, experiments have shown. So, the journeys your leather Snakehive case is taken on with you in daily life means it spends a lot of time with you, through small scuffs and ageing patina- making it the perfect sentimental sidekick.
Plus, the photos and videos captured on your phone are often the one place people keep and remember special moments, which is sentimental as it captures our emotions and triggers an emotional memory when looking back, whether it be a concert, holiday or dinner date that makes you reminisce.
 #ItsAllThatsInsideThatCounts
Not only are you protecting important memories, but also the financial value of a mobile. It's essential to protect these things so prominent in your daily life. Therefore, when it comes to creating a phone case, we need to have the best quality materials and process in creating protection. This explains where our concept of #itswhatsinsidethatcounts originates from. It's not just about the great creation process, but also the stories behind what you're protecting; as well as the great people involved in making this happen. Our Instagram appreciates the important people involved in all these processes and what inspires them to make it happen. 
We hope this encompasses our mantra of #itswhatsinsidethatcounts a little better.

The Snakehive Guide to Leather Grades
On your next spending spree, notice how not all leather goods look or feel the same. Before making a lasting purchase, it pays to know what you're investing in. Here, we explain how leather is grad...
Read more